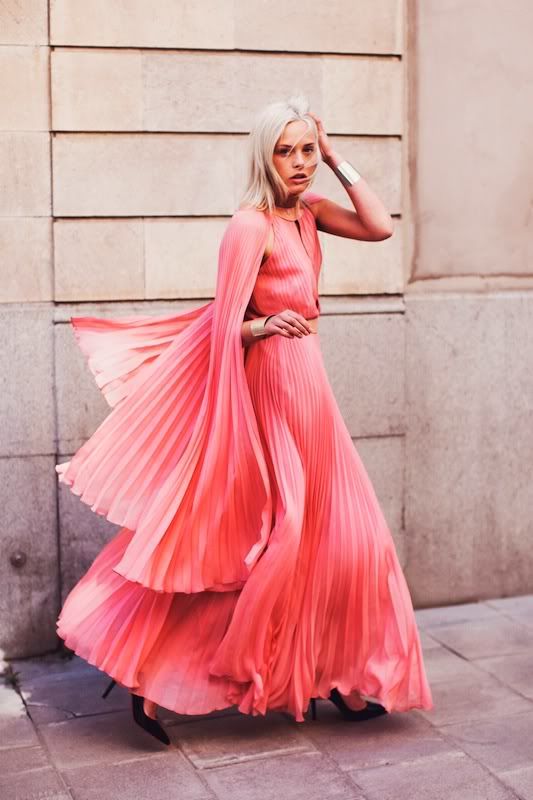 Source: Garance Dore, elle.com, Gary Pepper Vintage, Caroline's Mode
Loving all these accordion pleats that keep popping up all over our radar. The billowing silhouettes that these pleats create are so flattering and feminine this season,
even, or should we say especially, when there's a bit of a breeze.
Lush.