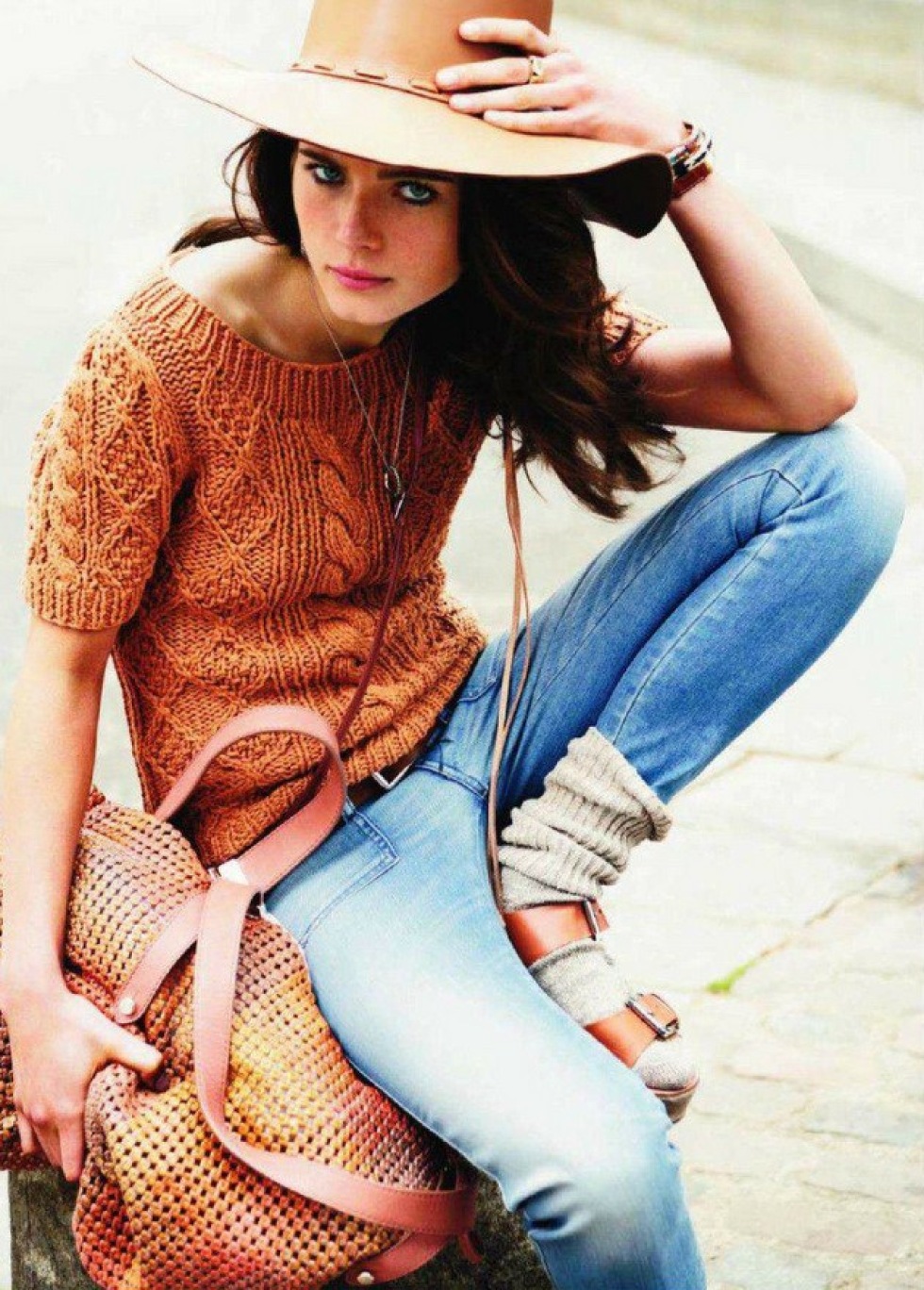 Source: Caroline's Mode
This image from the Vogue Paris June/July 2011 editorial can absolutely be emulated and adapted for the Australian winter. Ironically, June/July is the middle of the summer for Europe, but a jumper with sleeves a tad longer than this one and a chunky scarf, we can totally see ourselves trolling about Sydney during these grey months. Vogue Paris has even managed to make the oh-so-wrong "German-tourist-chic"
(apologies for the generalisation)
with socks and sandals, oh-so-right.